Veterinary Services for Dairy Cattle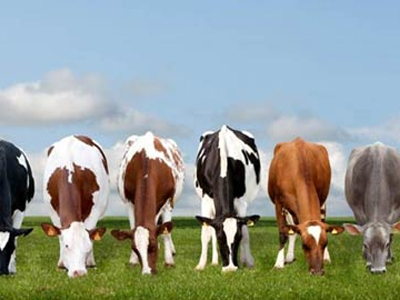 Nanango Country Veterinary Services provides a range of services for Dairy cattle. These services include annual herd health examinations to establish the the property enterprises and identify any problem areas. A report assists producers to manage issues and provide recommendations to increase productivity and reduce incidence of disease. For on-going herd health care including prescriptions, our vet is required to visit the property a minimum of once a year for re-assessment.
Kathy regularly visits local dairy farms to assist with e.g. mastitis, calf diarrhoea and diptheria, calving problems, lameness and pregnancy diagnosis as well all the other multitude of problems that can occur on the farm.
Vaccination is an important component of dairy cattle health programs. There is a range of vaccines available to assist in herd health care including Lepto, Clostridial Diseases, Botulism, E.coli, Pestivirus and 3 day. It is important to consult with our veterinarian to establish a protocol that best suits your property and its requirements.
BULLCHECK
BULLCHECK is now being widely recognised as an essential requirement for bull sales and for bull fertility assessments. Our vet is BULLCHECK accredited and can provide crush-side bull semen examinations on-property to assess the suitability of bulls being placed in herds for breeding, or to assess problems with fertility where calving rates have dropped. Our vet may recommend sending the semen samples to an accredited bull semen morphologist for in-depth assessment, which is recommended for all bull studs selling bulls at sales. Australian Cattle Vets approved Certificates can be supplied where requested.
A BULLCHECK includes basic information such as identification and vaccination history of the bull as well as 4 or 5 key veterinary assessments:
A general physical examination including structure (conformation) and upper reproductive tract
An examination of the testes and measurement of scrotal size
Collection and assessment of a semen sample
Laboratory examination of sperm morphology
Libido and serving assessment
Vaccinations
Vaccines are an important part of a herd health plan.
When used correctly as part of a property health plan, vaccines can help prevent common livestock diseases and lead to improved animal health, welfare and productivity. Producers should be aware of the endemic diseases in their region that can be prevented by vaccination and assess the risk based on previous local district and property history – Nanango Country Veterinary Services are happy to help with the formulation of a vaccination protocol.
Endemic diseases of livestock in Australia that vaccines can help prevent include:
Bovine respiratory disease – Rhinogard
Clostridial diseases (excluding botulism) – 5-in-1 vaccination, 7-in-1 vaccination
Botulism – Botulism vaccine
Johne's disease – Gudair vaccine
Leptospirosis – 7-in-1 vaccination includes this
Pestivirus – Pestigard vaccine
Pink eye – Piligard/Maxigard
Three day sickness – BEF vaccines
Vibriosis – Vibrovax
Vaccines are used at different times in the production cycle, depending on the disease and the vaccine. Producers should follow the instructions on the vaccine label and seek veterinary advice when required. Vaccines may also be used as part of industry biosecurity programs, to limit the spread of or help eradicate emergency animal diseases.
For any enquiries about our veterinary services for dairy cattle, call us on 07 4163 3388 or fill our the form on our contact page.