Small Animal and Equine Dentistry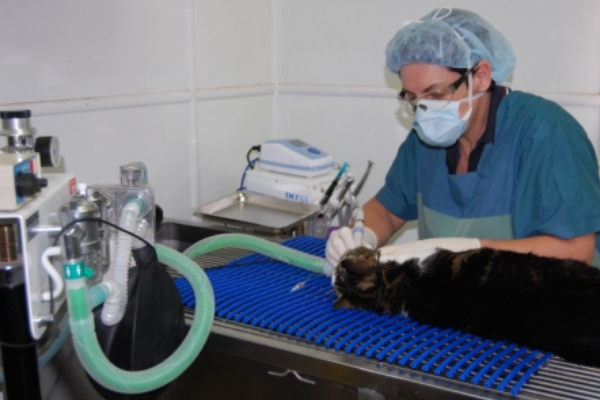 Small Animal Dentistry
Healthy Teeth Healthy Body. Owners are becoming very aware of the need to monitor the health of their animals' teeth and mouth. A dental examination at the time of consultation is routine for all our small animal patients. Any problems are pointed out to you and a decision made on how the problem should be addressed and when.
We provide comfortable and efficient dental treatments utilizing anaesthesia and analgesia for our patients' mouth and teeth issues. We utilise a late model iM3 unit with drills and polishing machines for small animals. Our Veterinary Nurses provide dental examinations free of charge and will explain any obvious issues to you.
Equine Dentistry
Our horse patients receive expert attention to detail in both the examination and floating techniques. Kathy has added to her years of experience and veterinary Honours degree by completing a post-graduate course in Equine Dentistry.
Our methods and brilliant lighting, allow you, the owner, to see inside your horses' mouth if you wish, and treatments are conducted with the least discomfort to your best friend. Our Power float allows fast resolution of any issues, and you can be assured that your horses' teeth are attended to expertly and safely.
At the surgery, we provide fixed stocks for your horses' safe and secure treatments. For our smaller horse and alpaca clients, we utilise our manual tools for effective resolution of any issues.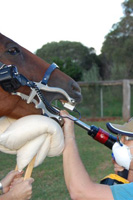 If you would like to find out more about our dentistry services at Nanango Country Vet, you can call us on 07 4163 3388 or get in touch via our contact page.