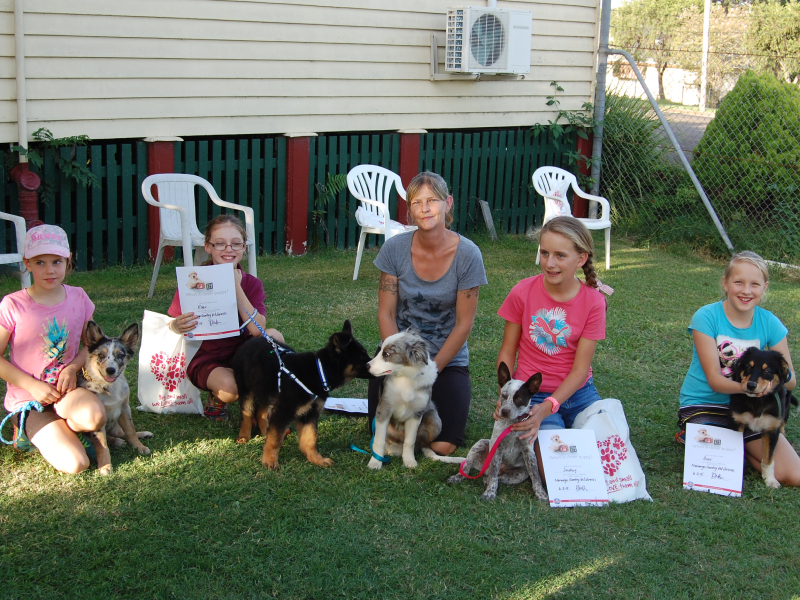 Nanango Country Veterinary Services offers a calm and safe environment for our clients and their puppies to learn all about socialization, obedience, communication, basic health care and life enrichment strategies.
Our puppy pre school classes are held once a week over a four week period by a qualified teacher.
We also offer Canine Kindy classes for older Puppies and personalised dog training and obedience in either a class environment or as one-on-one lessons for dogs of any age.
For more information about Puppy Pre School or to book a placement, please call 07 4163 3388 or get in touch through our Contact Us page.