Veterinary Services for Pigs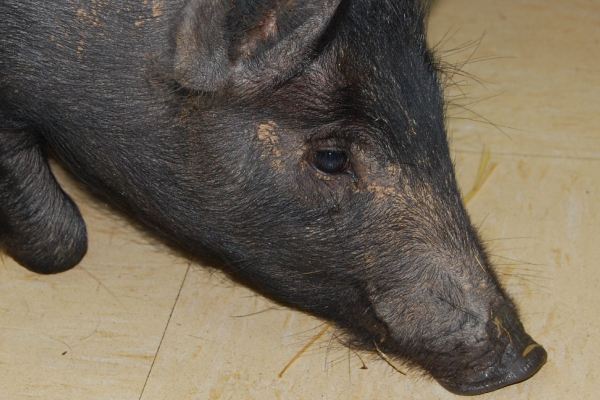 Our Services
Nanango Country Vet provides services for individual pig or pig herd health consultations. Herd health visits are important to the ongoing monitoring and maintenance of the health of a pig herd. Annual herd health visits allow for ongoing prescriptions of in-feed or in-water medications. Non-routine pig consults that we regularly see here at Nanango Country Vet Services include: dystocias, respiratory disease or low weaning numbers/weights.
Desexing is also available for pigs.
Respiratory disease
Respiratory disease is one of the most common issues within pig herds. This is often a multi-factorial disease process involving bacteria, viruses and/or environmental factors. Signs of respiratory disease in a pig herd can vary from vague reductions in feed conversion efficiencies and variations in weaning weights to more significant signs such as coughing, open mouth breathing, ocular or nasal discharge or increased herd mortality rates. It is important to consider submitting suspect animals in for post-mortem in cases of increased herd mortality rates. Kathy, our principal vet, will perform post-mortems for local producers and is experienced in and available to assist in the diagnosis of any herd issues present.
Porcine Parvovirus
Parvovirus is a very resilient virus that can survive and replicate in the intestines of clinically healthy pigs. It causes early embryonic losses and mummification of foetuses if non-immune sows are infected during preganancy. A vaccination is available for porcine parvovirus so it is important to consult your local vet to discuss whether this is an important inclusion in your herd's vaccination protocol.
Water testing
Regular water testing is important for all pig producers. Nutrient/mineral imbalances in pig drinking water can result in multiple disease processes developing within the herd. It is important to monitor water parameters regularly to ensure they are within normal limits. If you require further information on water testing and the recommended levels please contact the clinic.
For any enquiries about our veterinary services for pigs, get in touch on 07 4163 3388 or fill in the form on our contact page.